I'm closing my eyes because I want this moment to sink in.
​I feel the wind touching me.
I hear an orchestra of morning chirp by the birds.
I feel a sense of calm in Jodhpur.
​This palace has the peace to regard.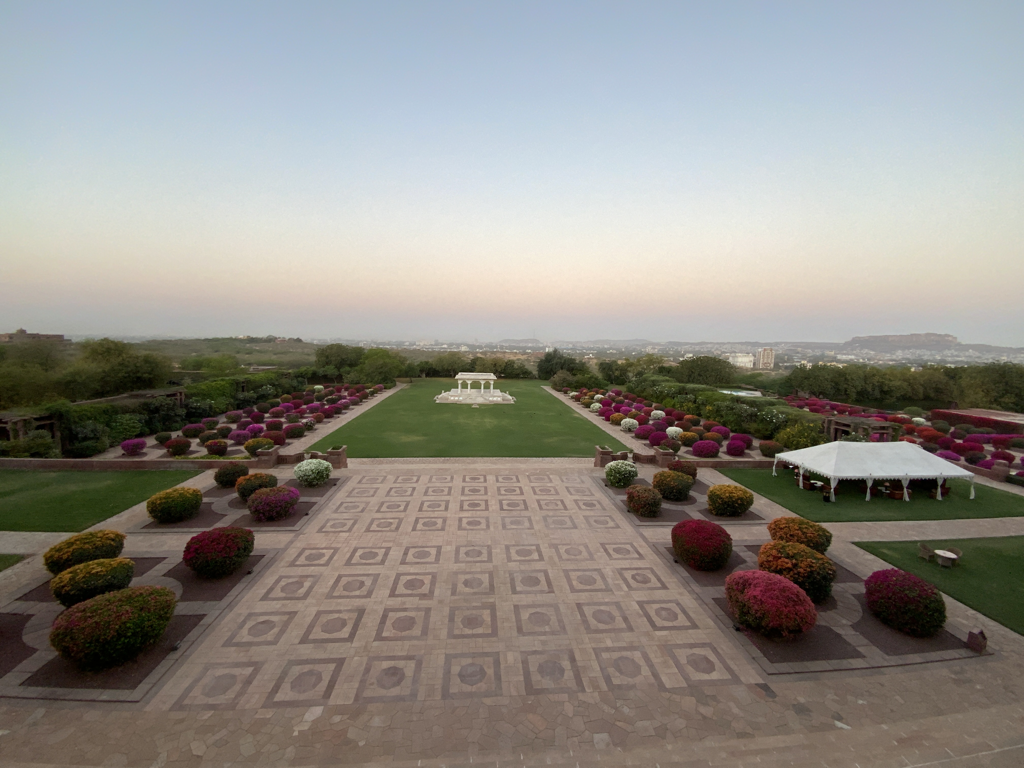 We are on a retreat after SUCH a long time. And, the destination is Umaid Bhavan. Let me tell you that living inside it, you are treated as royalty.
Starting from our warm welcome, we were greeted on a red carpet, with people dressing rose petals on the floor as we were entering. Then, the entire lobby area gave a feel of a movie. It felt surreal. Oh, and I forgot about our grand entrance. If you have seen any movie with a palace, this one was no less. Like in the movie, Jodha Abraham, Jodha's palace is on a hill top, and you have to reach to it by circling the hill, this one was a version of the same. So, entering it, felt like we have reached a destination. The way everything inside this place has been decorated has the touch of luxury.

​
So, why are we here. Like I said, one of the purpose is to is to relax. And, the second is to hunt for a destination wedding venue (for my wedding!). You don't get married in palaces every day, do you!
T
he place has an exquisite architecture, endless parks, beautiful flower gardens, good food (although it was a bit spicy yesterday), generous hospitality, and a lot more. All I can say tis that it does feel nice to be living inside a palace.
​
There is so much calm in here, that I don't' feel like talking about anything else but that.
Yesterday night, we laid down on the stone floor and marveled at the expanse of the sky. With live flute music playing, we were just enjoying the moment and relaxing there. It felt comfortable.
This is a casual post, and I just wanted to say how nice it feels to be here.
​
I'll open my eyes now, and get ready for another relaxing day at the Umaid Bhavan Palace.

​
PS. It turns out that I started typing in Hindi after some time. So, I've fixed those errors.
​
(In case you're wondering what I did, this is kind of what it looked like: I'लोल ओपन माई आइज़ नाउ, एंड गेट रेडी फ़ोर आमधर रिलैक्सिंग डे अत थे उमैद भवन प्लांक्के।)

​
Feel the peace when you can. That is meditation.
​Akshansh.