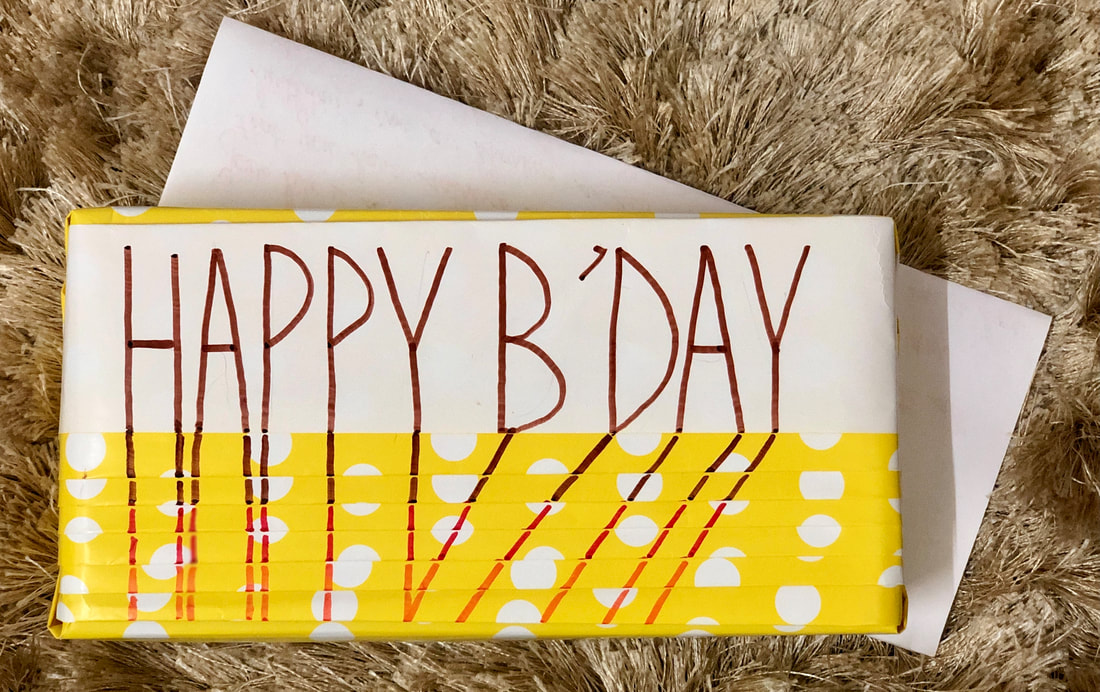 Dear Dad,


Your life is a series of experiences. It is difficult to encapsulate all that you have gathered in the 57 years of your life. On your birthday, I am sharing a gift of memories wrapped in a box. As you unwrap this gift, welcome the next year of your life with more profound experiences.
There is a hidden message in every fold of the front cover. The straight lines gradually tilt, presenting a transition in your physical strength. You have taken the load of growing our family, and that is a tiring role. The colors gradually change from brown to orange, showing gradual wearing out, like a shadow that fades out.
As you put this box upside down, you will see that the lines that are tilting to become straight, representing your wisdom that has continued to grow over the years. From this view, each line shows your progression to becoming an experienced individual. Count the number of these lines, and you will find a five and a seven — the years of your life that are now past.
Love,
Your son.