Introduction
It's the first day of 7-in-7 project, which is about completing one project a day, for 7 days.
Following my Thesis review with Kyle Li, I realized that I didn't know my target audience (Generation Z) as well as I had thought.
So, I have dedicated a day to understanding who they are (primarily in the United States) and what kind of stories would work best for my thesis.
This project is my interpretation of the 992 user responses that the New York Times had collected in 2018 from GenZ in the US.
I found this resource diverse and a good sample set to study. It includes teens and early adults from different ethnicities and cultural backgrounds.
Contextualizing these responses, I have grouped them in 5 categories:
Thoughtful
Online
Unsure
Identity conscious
Unique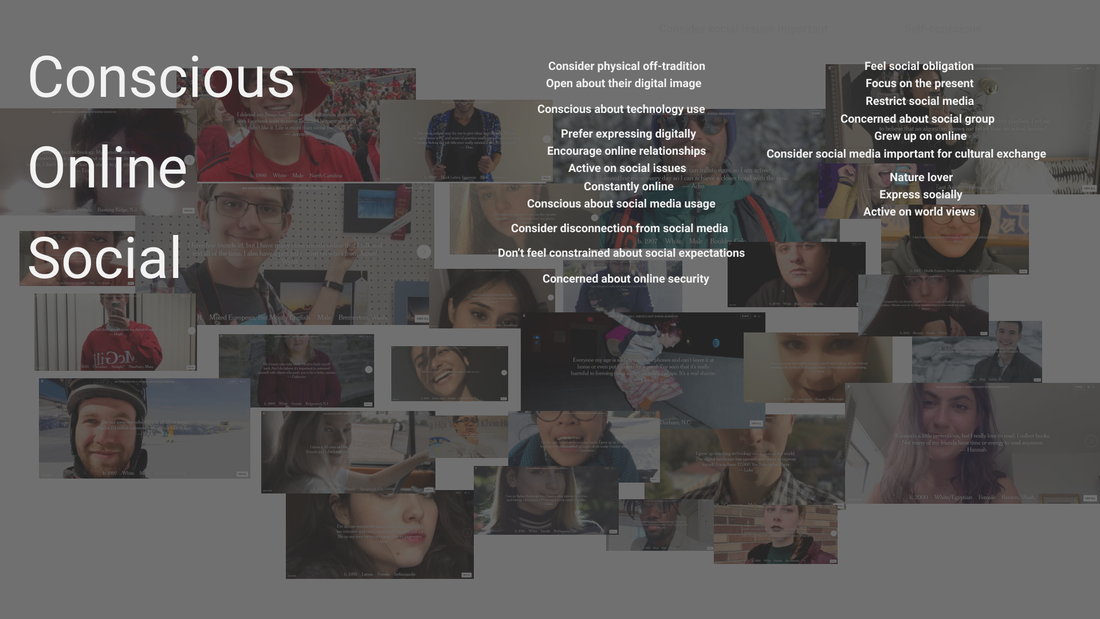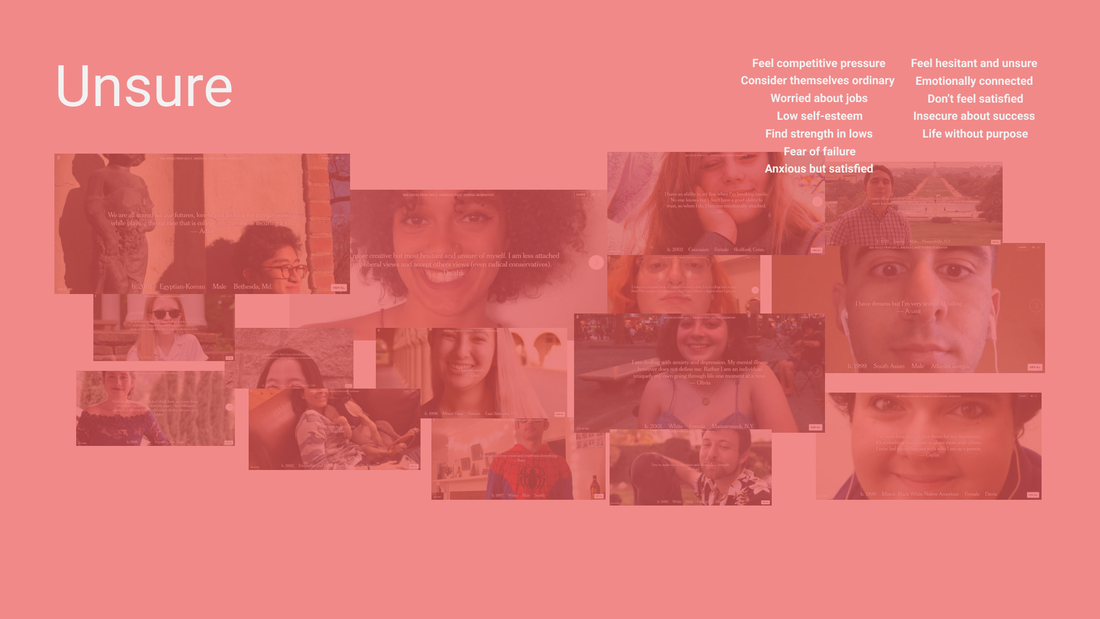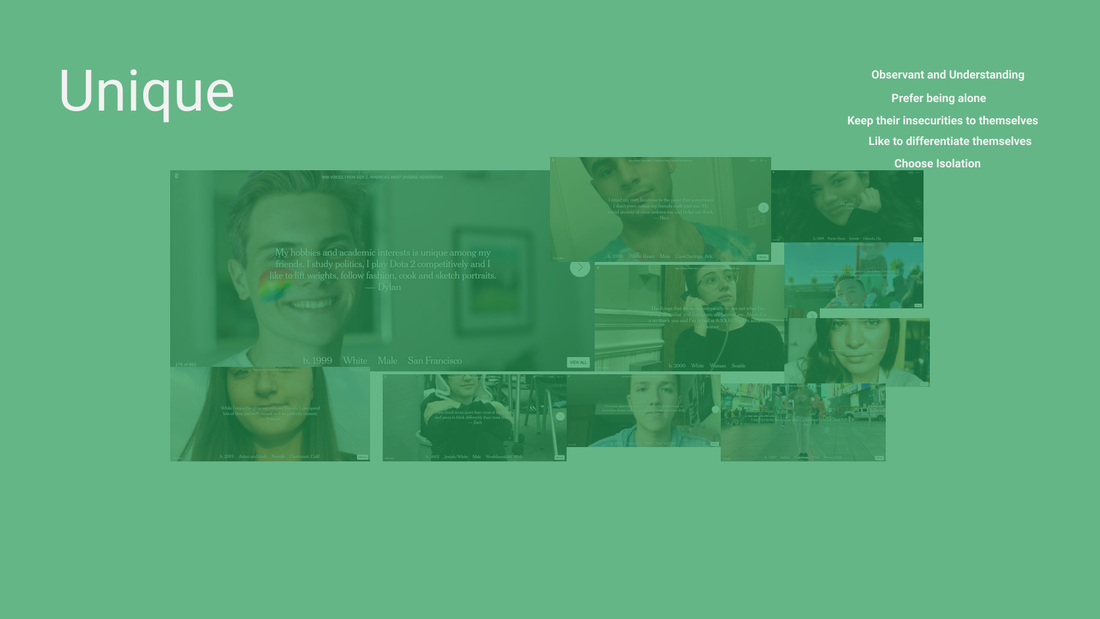 Analysis
The count of posts in each image is variable, with the most being in responsive/thoughtful section, followed by online/social/conscious.
I found that a lot of people were trying to quit social media and were conscious about it, contrary to my belief that they'll be constantly active on it
Fewer GenZ represented themselves as being unsure about themselves. Although that may have to do with insecurity of representing their true selves online.
Identity was a common theme in a lot of the images, indicating that people care about how they are represented, and are mostly unsure of who/what they are
Lastly and surprisingly, there was a lot of concern for hair - color and style. I haven't listed it here in my categories.
PS. Because of the sheer size of the sample, it took me 2 days instead of one to read, analyze and categorize every one of them.