Introduction

Cricket is a religion in India. Every Indian follows the game more than anything else. The enthusiasm for the game has increased multifold since the introduction of IPL (Indian Premiere League).
This was a company-centric project aimed at transforming the routine of the sales staff. Ideating from IPL, we started a cricket league called Passion Premiere League (PPL) for the sales team of Venus Remedies Limited. The sales departments were represented by 'cricket teams,' each having their team names, logos, target runs, jerseys, and sponsors. Instead of chasing sales targets, they now had to chase runs in a 50 over match (50 weeks in a year), each over with 6 balls (6 weekdays). I was involved in the conceptualization of the idea and designing of jerseys, scoreboards, mobile apps, and promotional material for increasing engagement.
With the help of the marketing team of Venus, the implementation of PPL transformed the performance of the sales department. Since its launch in 2016, PPL has had 3 seasons with each season gaining popularity among the sales team.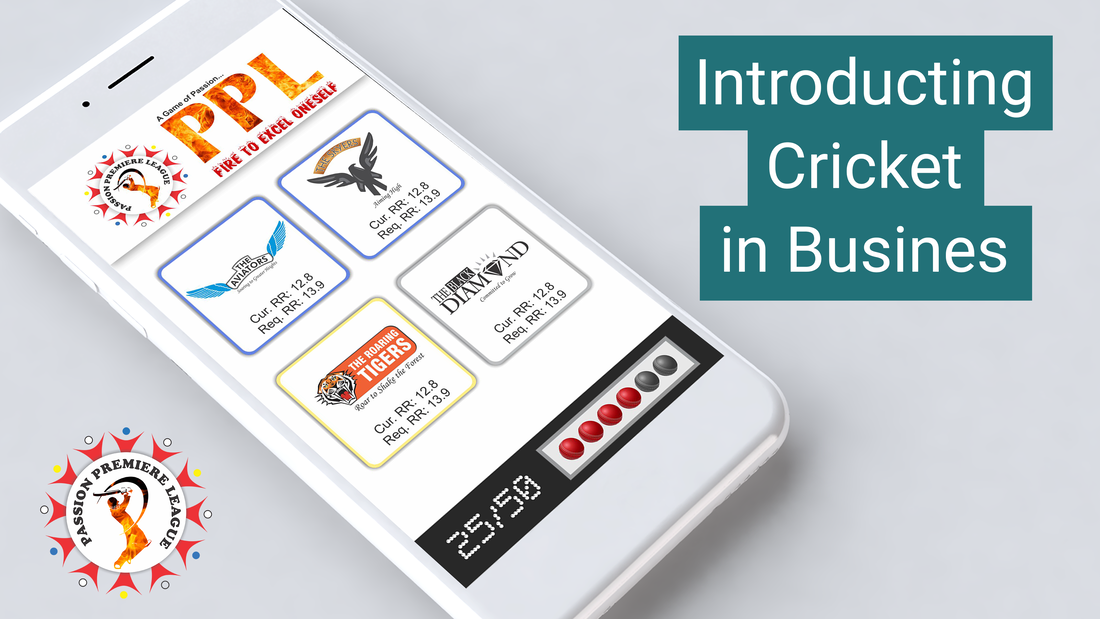 Mobile App

I wanted to replicate the experience of viewing live scores, just like enthusiasts follow a game. So, I designed an app for PPL (Passion Premiere League). I designed scoreboards to present cricket score updates on the app, and I added the famous monuments from every team location to give a sense of attachment to the teams.

Web Scoreboard

I wanted to increase the engagement of the game, Passion Premiere League. So, I designed a scoreboard which could be viewed on the internal website of the company, enabling the company employees to cheer for their team and be involved in the game.
The logos at the bottom of the scoreboard display the company products, which were put on the player jerseys, as brand sponsors.

Promotional Displays